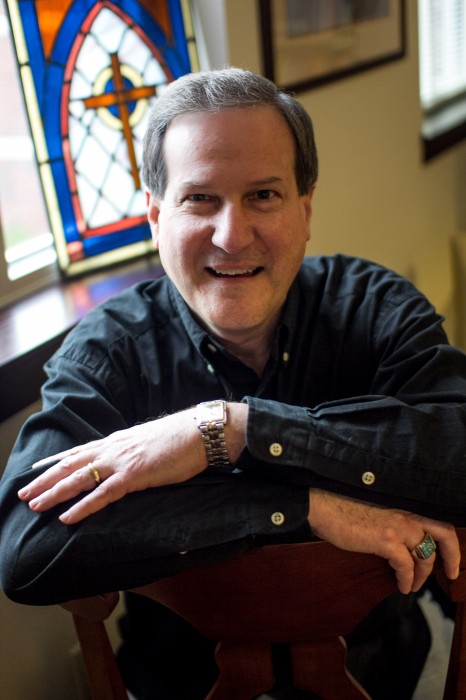 Jim is an Executive Pastor "elder statesman", serving as a founding member of the Executive Pastor Metro organization. He is widely known for his skills in developing organizational structures and mission aligned strategies.
Jim served for over 12 years as Executive Pastor at the historic First Baptist Church of Jackson, Mississippi where under the leadership of The Radio and TV Baptist Hour preacher, Frank Pollard, First Baptist Jackson became known as "The First Baptist Church of Mississippi."
Most recently Jim served as Executive Pastor at Brentwood Baptist Church outside Nashville, Tennessee serving alongside Senior Pastor Mike Glenn to lead one of the largest and fastest growing churches in the nation.
During Jim's tenure his gifts as an organizational leader and vision executor helped double and triple every significant metric of church growth and health and grow from a staff of 14 to 45 Ministers with a support staff of over 150.
For the first 15 years of ministry Jim was a nationally recognized author, consultant, speaker and leader in the church recreation movement, serving as Minister of Recreation in churches in Louisiana, Texas and Mississippi.
During that time Jim's creative and entrepreneurial gifts were exercised in the founding of Creative Communications, a nationwide clip art service for youth and recreation ministers.
Jim was at the forefront of the racial reconciliation movement in Mississippi serving as an original board member of Mission Mississippi, a not-for-profit statewide organization founded by Man in the Mirror author Patrick Morley to encourage ministers and churches to take the lead in racial reconciliation.
Jim's commitment to excellence at First Baptist Church, Jackson led to a Governor's appointment to a three-year term on the Mississippi Quality Control Council, working with businesses and organizational leaders across the state to raise levels of quality and service.
Jim and his wife, Lisa, have been instrumental in leading over 4,000 Brentwood Baptist attenders to experience P.L.A.C.E., an assessment tool and intentional process for self-discovery and connecting to one's unique Kingdom assignment. They have served on the P.L.A.C.E. Ministries Advisory Board and as Field Representatives, sharing best practices and innovations with churches across the country.
Jim is also trained in interpreting the Gallup StrengthsFinder Assessment, the D.I.S.C. personality assessment and The Getting Things-Done Mastering Workflow methodology.
Jim is a certified Meeting Facilitator through Leadership Strategies Institute, a Certified Christian Leadership Coach through Coach Approach Ministries and a certified Model-netics Instructor, a nationally recognized training system of organizational and management concepts and principles.
He is a contributor to Church Executive Magazine and the church and staff management section of LifeWay's Ministry Grid Video Training initiative.
He has consulted with state conventions, local associations and churches, and served as a guest lecturer at Belmont University and online instructor at Anderson University.
Jim was nurtured in his faith and ordained to the gospel ministry under R. Paul Caudill, pastor of First Baptist Church Memphis, Tennessee. It was there as a child he met Lisa Bourgoyne, his wife and partner in life and ministry for the past 36 years.
Jim's education includes a Bachelor of Arts from Rhodes University in Memphis, Tennessee and a Master of Religious Education from Southwestern Baptist Theological Seminary.
In his spare time Jim enjoys dating his wife and exercising his passion for both creativity and structure through his hobby of reclaiming vintage bibles. Combining these bibles with hand-made pieces and broken and cast away items Jim repurposes them into crosses and representations of biblical metaphors.
Jim sees these "sacred art structures" as representative of how Christ "makes all things new" through God's Word and his Spirit and can repurpose our mistakes and our lives for his purposes.
Information on Jim's coaching, consulting, training and speaking services as well as purchase of his art structures is available on his website, sacredstructures.org