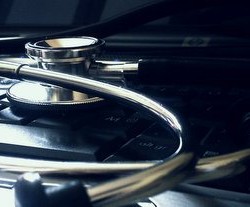 There is no singular cause and effect relationship in creating a church staff culture that is characterized by unity, high morale, clear communication, high retention rates, healthy conflict resolution, cross discipline collaboration and strategic ministry leadership and management.
The building blocks of a healthy church staff culture is the synergy that results from the skillful integration of six personnel related processes and systems. Virtually any staff related problem or dysfunction can be traced to short comings in one or more of the following processes and systems.
#1: A Hiring Process – A codified step by step process for hiring ministerial and support staff consistent with the governance of the church.
Goal: A 90+% hiring success rate. Includes but not limited to the following:
Ministry Constituency Needs Assessment Survey
Position Job Description Template
Position Profile Template
A Variety of Sources for potential candidates
Personality and Temperament Assessments
Screening Interview Guide
Job, Spiritual Depth and Culture Fit Interview Questions
Reference Check Questionnaire
Candidate Comparison Template
Offer Letter/Relocation Agreement
New Employee Orientation Template
#2 A Staff Development System – A codified multi-layered system for equipping church staff to lead, manage, think and act biblically and strategically.
Goal: Elevate the priority of self-development, establish a learning culture, and grow effective church leaders. Includes but not limited to the following:
A yearly measurable plan for both spiritual and professional development
Coaching, counseling, consulting and mentoring
Ministry specific and skill specific conferences, seminars and workshops
Ministry and skill specific books, web sites, organizations, and media
Ongoing staff wide training events
Church and peer ministry site visits to view best practices
Graduate and undergraduate degree programs
#3. A Performance Management Process – An ongoing process of communication and review between a supervisor and a staff member that occurs throughout the year, in support of accomplishing the strategic objectives of the church.
Goal: Establish a regular process of accountability and feed-back that is aligned with the church's mission, vision, objectives and goals. Includes but not limited to the following:
Supervisor and supervisee training
Annual job and self-development goal template
Periodic performance review template (monthly, bi-monthly or quarterly)
Annual performance review template
Process for addressing sub-standard performance
#4. A System for Tying Compensation to Contribution – Using internal equity, external equity and a job performance assessment tool to determine rewards for those who hit pre-determined ministry and church goals.
Goal: To incentivize and reward employees for their contribution. Includes but not limited to the following:
Internal equity grades and salary bands
External equity sources and surveys
Evaluation criteria
Percent raise matrix
Variety of reward options
#5. A Process for Building Healthy Staff Values – Using Jesus' 7 Core Values for Influencing Culture, Gallup's 12 Areas of Employee Engagement Survey, and a workplace values assessment tool to agree on staff values and determine mutual accountabilities and initiatives for building a healthy work environment.
Goal: To identify commonly held convictions, ideals, beliefs, standards, and codes of workplace behavior and then develop initiatives to imbed them into the staff culture. Includes but not limited to the following:
Staff values survey
Staff values covenant
Staff values and team building retreat
Recognition initiatives
Supervisor training
#6. A Process for Developing Personnel Policies – A codified set of guidelines, policies and procedures that defines and clarifies the employer (church)-employee (staff) relationship.
Goal: A Personnel Policy Handbook that reflects Federal and State Law, Human Resource and healthy church best practices, and communicates the value and worth of the employee to the church. Includes but not limited to the following:
A Human Resource Compliance Audit
A review of the best HR practices of other churches
Personnel Policy Software Template
---
Posted on November 24, 2015
Tags: Church StaffHealthy ChurchHealthy Church CultureHealthy Church Staff