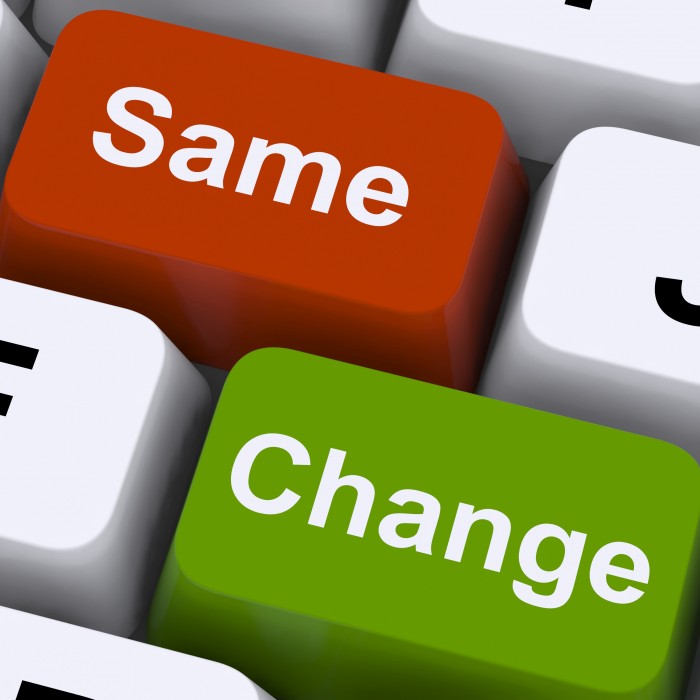 Our last post examined "An 8 Step Biblical Process for Leading Change in the Church" found in Acts 15.
Another resource for church leaders to consider is the now-legendary eight-step organizational change process found in John Kotter's groundbreaking book, Leading Change.
By outlining the process organizations use to effectively lead change and identifying where they are prone to derail in the change process, Kotter provides a practical tool kit for the crucial work of implementing change in any type of organization.
Below is a brief description of the eight leadership errors and corresponding best practices distilled from Kotter's 15 year study of organizational change.
Following each of Kotter's findings are ideas for applying his research to leading change in the local church.
John Kotter's Eight Stage Organizational Change Framework
ERROR #1: Allowing Too Much Complacency
BEST PRACTICE #1: Establish a Sense of Urgency
CHURCH APPLICATION: Conduct a congregation-wide SWOT Analysis (Strengths, Weaknesses, Opportunities and Threats); Identify and discuss openly with church leadership current crises, potential future crises and current and potential future opportunities
ERROR #2: Failing to Create a Sufficiently Powerful Guiding Coalition
BEST PRACTICE #2: Create a Powerful Guiding Coalition
CHURCH APPLICATION: Put together a group of staff and lay leaders influential enough to lead the change; Train the group to work together as a team and to model the change; Empower the team to lead the change
ERROR #3: Underestimating the Power of Vision
BEST PRACTICE #3: Develop a Vision and Supporting Strategy
CHURCH APPLICATION: Discern God's unique and compelling vision for your church; Let ministries develop concrete strategies and goals for achieving the vision
ERROR #4: Under-Communicating the Vision by a Factor of 10 to 100
BEST PRACTICE #4: Over-Communicate to Both the Heart and the Head the Change Vision
CHURCH APPLICATION: Use every channel possible in the church culture, communicate to both the heart (passion and emotion) and head (facts and data) the vision and strategies; Communicate continually, being aware when you are tiring of talking about the vision and strategy the congregation may just be understanding it
ERROR #5: Permitting Obstacles to Block the New Vision
BEST PRACTICE #5: Empower Broad-Based Action
CHURCH APPLICATION: Collaboratively and biblically address, in love, the cultural, organizational, human, financial, physical and spiritual obstacles to the change
ERROR #6: Failing to Create Short-Term Wins
BEST PRACTICE #6: Generate Short-Term Wins
CHURCH APPLICATION: Look for easily addressed "low hanging fruit" and implement initiatives widely perceived as visible improvements; Recognize and celebrate early adopters of the change
ERROR #7: Declaring Victory Too Soon
BEST PRACTICE #7: Produce More Change
CHURCH APPLICATION: Build a culture of change into the church with continually new enhancements, projects, themes, programs and ministries that support the vision
ERROR #8: Neglecting to Anchor Changes Firmly in the Corporate Culture
BEST PRACTICE #8: Anchor New Approaches in the Culture
CHURCH APPLICATION: Use increased credibility to eliminate or modify church systems, structures, policies and programs that don't fit or support the new vision; Hire, recruit and develop staff and lay leaders who model and can implement the proposed changes
Source: from John P. Kotter, "Leading Change," Harvard Business Review Press, P.23
Next week our post will examine why it is important for church leaders to understand the psychology of change.
---
Posted on September 9, 2014
Tags: Change; organizational change; leading change