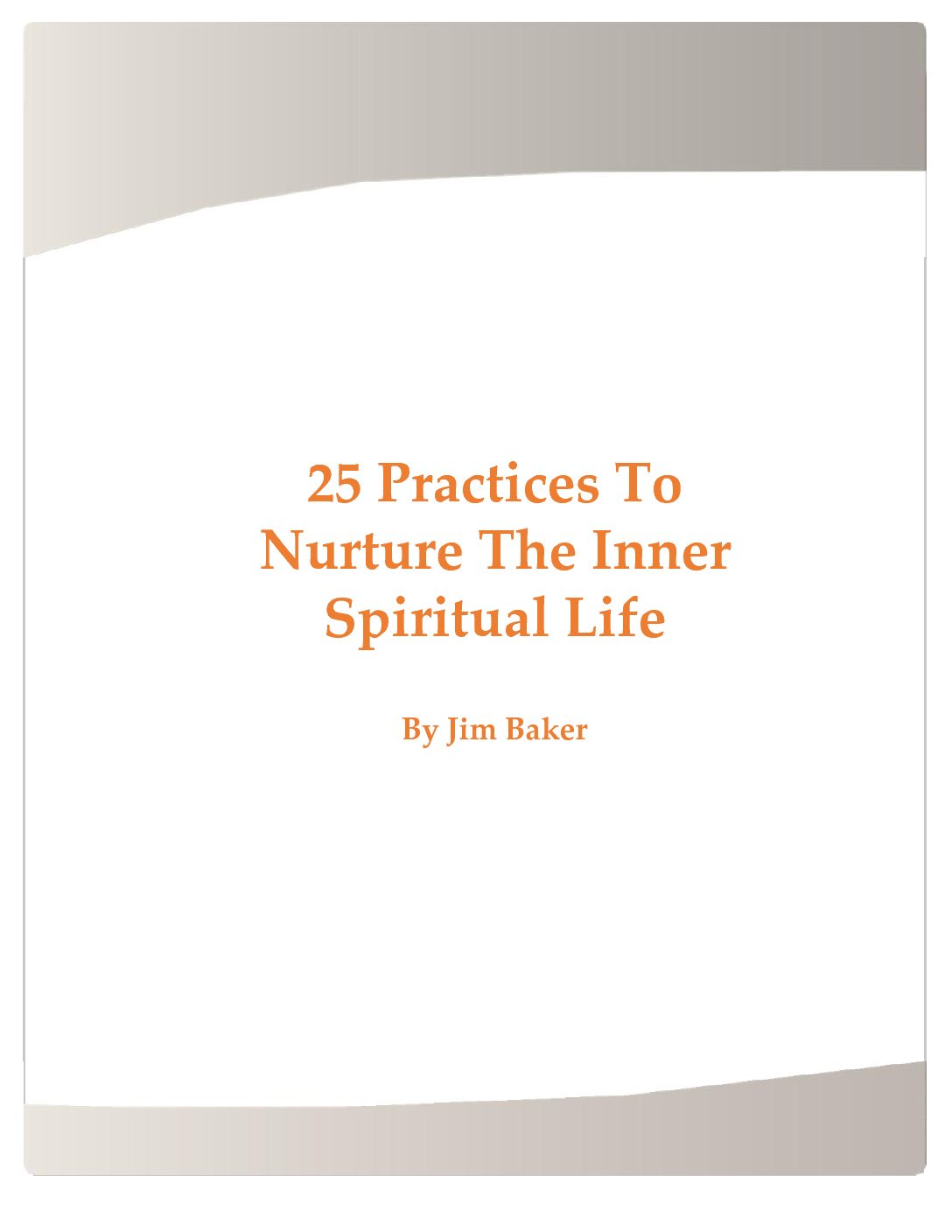 25 Practices to Nurture the Inner Spiritual Life
Most of us have experienced the benefit of practicing an instrument, sport, skill, or game and becoming better and better as a result. I suggest you think of the spiritual life in the same way, committing to practice regularly a few of these 25 Spiritual Practices. Some, like Lectio Divina and the Jesus Prayer, have been practiced for centuries. Others are more contemporary and individualized expressions and variations of classic spiritual practices. What is the payoff? Henri Nouwen describes it best:
In the spiritual life, the word "discipline" means "the effort to create some space in which God can act." Discipline means to prevent everything in your life from being filled up. Discipline means that somewhere you are not occupied, and certainly not preoccupied. In the spiritual life, discipline means to create space in which something can happen that you hadn't planned or counted on.
Download Now