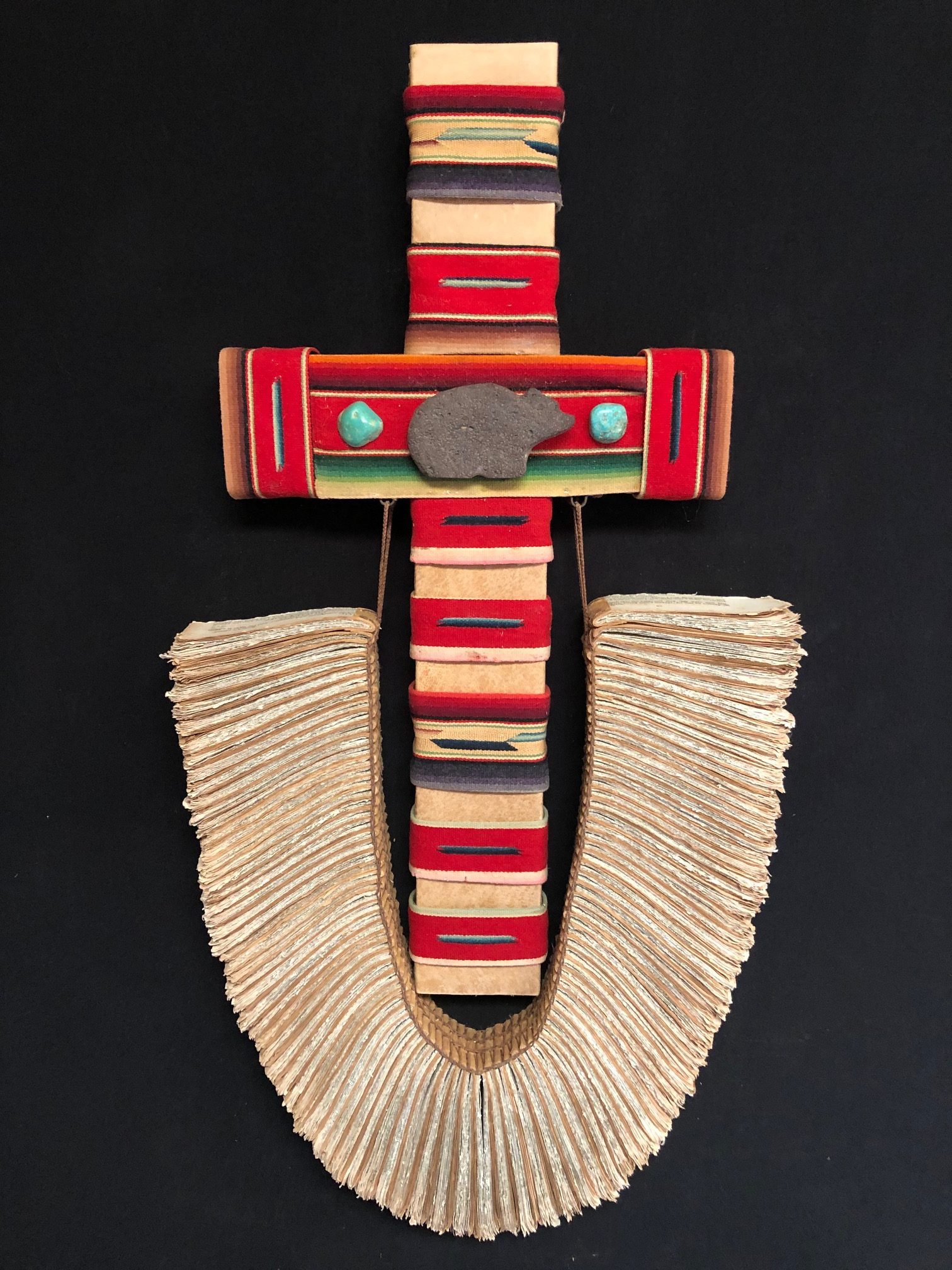 Medium: Zuni Stone Bear Fetish, Antique Native American Blanket, Wood Cross, Turquoise Stones, Distressed Leather, 19th Century English Bible, Waxed Linen Thread, Nepalese Paper, Ethiopian Coptic Stitching
Artist Statement: Native American Indians have used stone carved animal fetishes throughout recorded history. Fetishes are believed to hold mystical powers and protect the owner or craftsmen from various problems of mind, body, and spirit. The Zuni bear fetish in this piece is associated with great strength, power, healing, and self-knowledge. He is the great protector, the "sacred bear." He is a spiritual guide and also carries within him supernatural powers, not unlike Jesus is for Christians.
The Bible tells us that God's Spirit bears witness, or gives evidence, of His presence and activity in our lives. Jesus says in John 5:36-37: "………for the works the Father has given me to accomplish, the very works that I do, bear witness about me, that the Father has sent me. And, the Father who has sent me, has Himself borne witness about me." God's Spirit gave testimony of His presence in Jesus and with Jesus through Jesus' words and supernatural actions, so that we might know that He is the Son of God. Jesus' very person, in the full glory of His perfection, was truly God's witness of Himself. No testimony can be more direct.
27H X 12 W X 2D
Price:
Contact Jim to Purchase
More Images