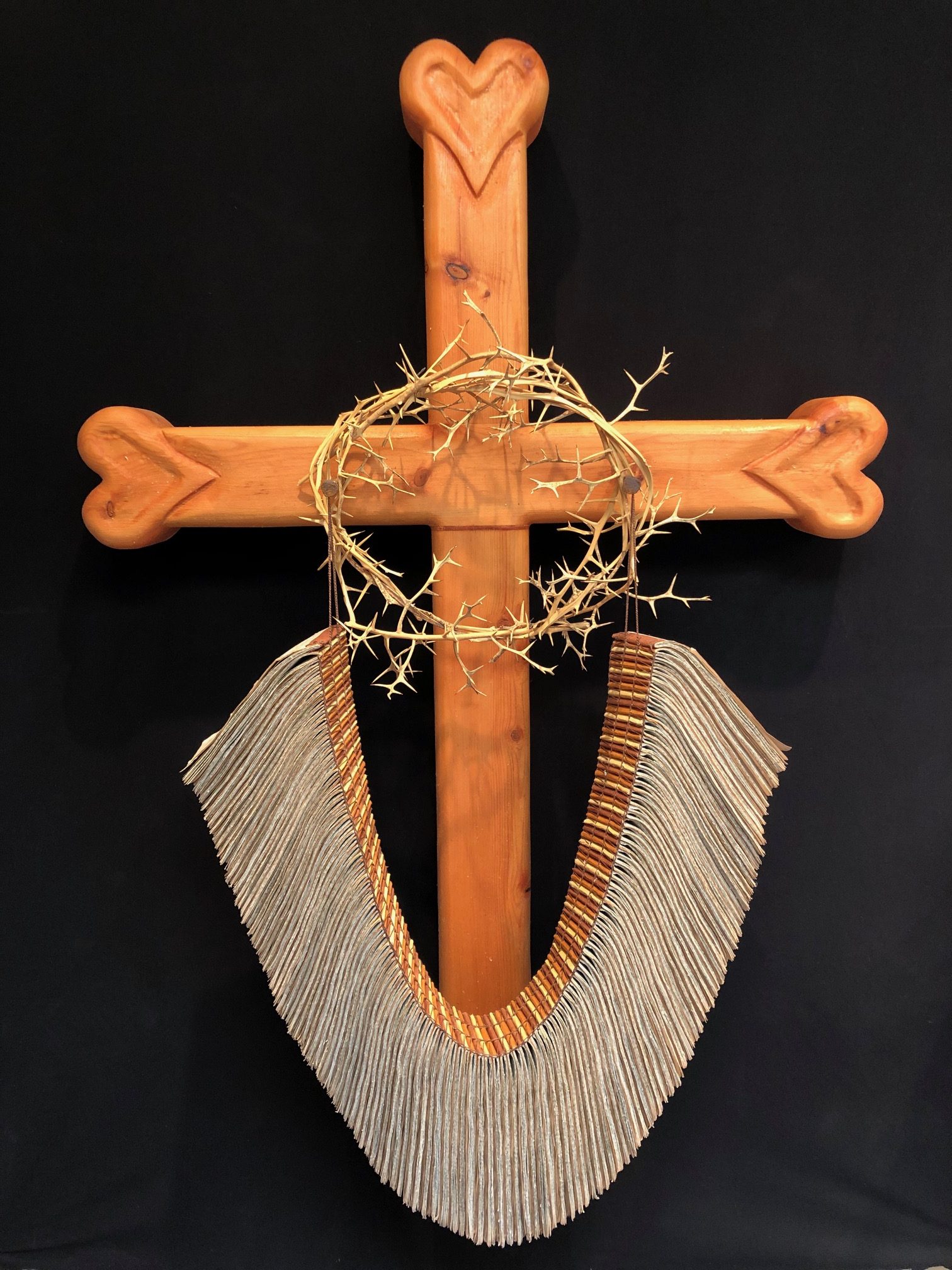 Medium: Spanish Heart Cross, Crown of Thorns from the Middle East, 1800's English Bible, Antique Spikes, Waxed Linen Thread, Nepalese Paper, Ethiopian Coptic Stitching
Artist Statement: This Spanish Catholic influenced heart cross is adorned with an altered antique Bible and a crown of woven thorns, made from the Euphora milli plant found in many Middle Eastern countries. It is similar to the one placed on Jesus' head at his crucifixion to cause him pain and mock his claim of authority.
"And when they had plaited a crown of thorns, they put it upon his head, and a reed in his right hand: and they bowed the knee and mocked him, saying Hail, King of the Jews!" (Matthew 27:28-29). What the Roman soldiers meant as a mockery, was in fact a picture of who Jesus is and what He came to accomplish, that of suffering servant (Isaiah 53) and conquering Messiah-King (Revelation 19).
48H X 32W X 9D
Price:
Contact Jim to Purchase
More Images