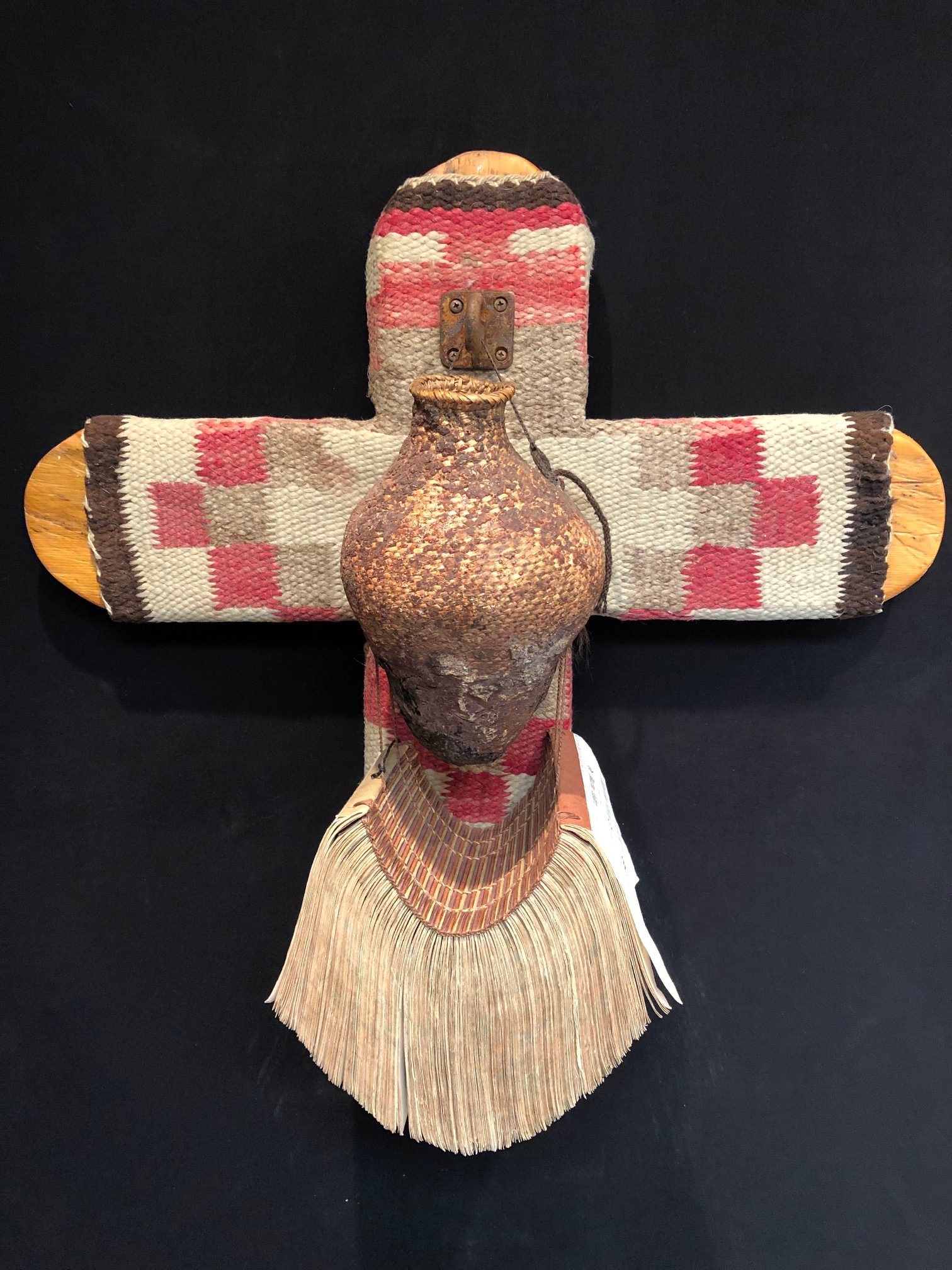 Medium: 19th Century Navajo Blanket, 19th Century Apache Water Basket, 19th Century German Bible, Handmade Hispanic Wood Cross, Waxed Linen Thread, Ethiopian Coptic Stitching
Artist Statement: Jesus uses the phrase "living water" in two instances in the Bible. The first instance is found in John 4:10 where Jesus speaks with the Samaritan woman he meets at Jacob's Well in Sychar: "If you knew the gift of God and who it is that asks you for a drink, you would have asked him and he would have given you living water." To better understand what Jesus meant we must go to John 7:37-39: "If anyone is thirsty, let him come to me and drink. He who believes in Me, as the Scriptures said, 'From his innermost being will flow rivers of living water.' By this He spoke of the Spirit, whom those who believed in Him were to receive; for the Spirit was not yet given, because Jesus was not yet glorified."
Here Jesus refers to the Holy Spirit as the living water springing up as a continual source of life that the indwelling Holy Spirit supplies to all who believe in Him.
This antique Apache blanket and water basket holding an altered Bible attached to a wood cross honors the important symbols of Water and Spirit in both the Native American and Judeo Christian cultures.
26H X 23W X 9D
Price:
Contact Jim to Purchase
More Images