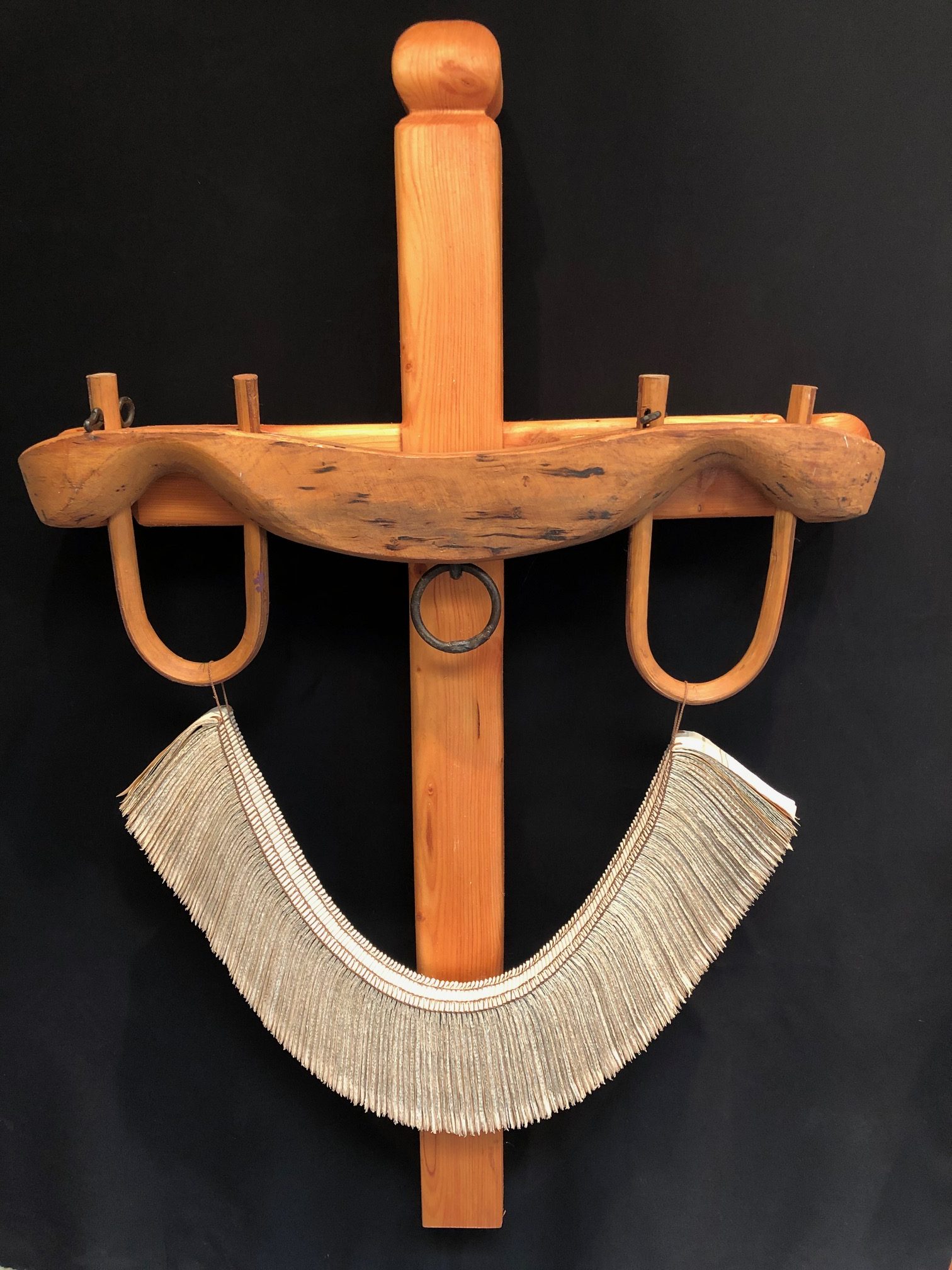 Medium: Spanish Ball Cross, Antique Yoke, 1800's English Bible, Nepalese Paper, Waxed Linen Thread, Ethiopian Stitching
Artist Statement: There are countless simple handmade crosses found in graveyards and placed along the highways of New Mexico. Many are drawn from the Spanish Catholic influence, such as the ball and the heart cross. This ball cross has a large handmade oxen yoke attached. In the Bible the yoke is used as a figurative symbol for burden or load.
This particular structure is inspired my Jesus' words in Matthew 11:28-30: "Come to me, all you who are weary and burdened, and I will give you rest. Take my yoke upon you and learn from me, for I am gentle and humble in heart, and you will find rest for your souls. For my yoke is easy and my burden is light." Throughout the centuries these words have served to uplift mankind with the blessings of divine encouragement, comfort and assurance.
48H X 32W X7D
Price:
Contact Jim to Purchase
More Images