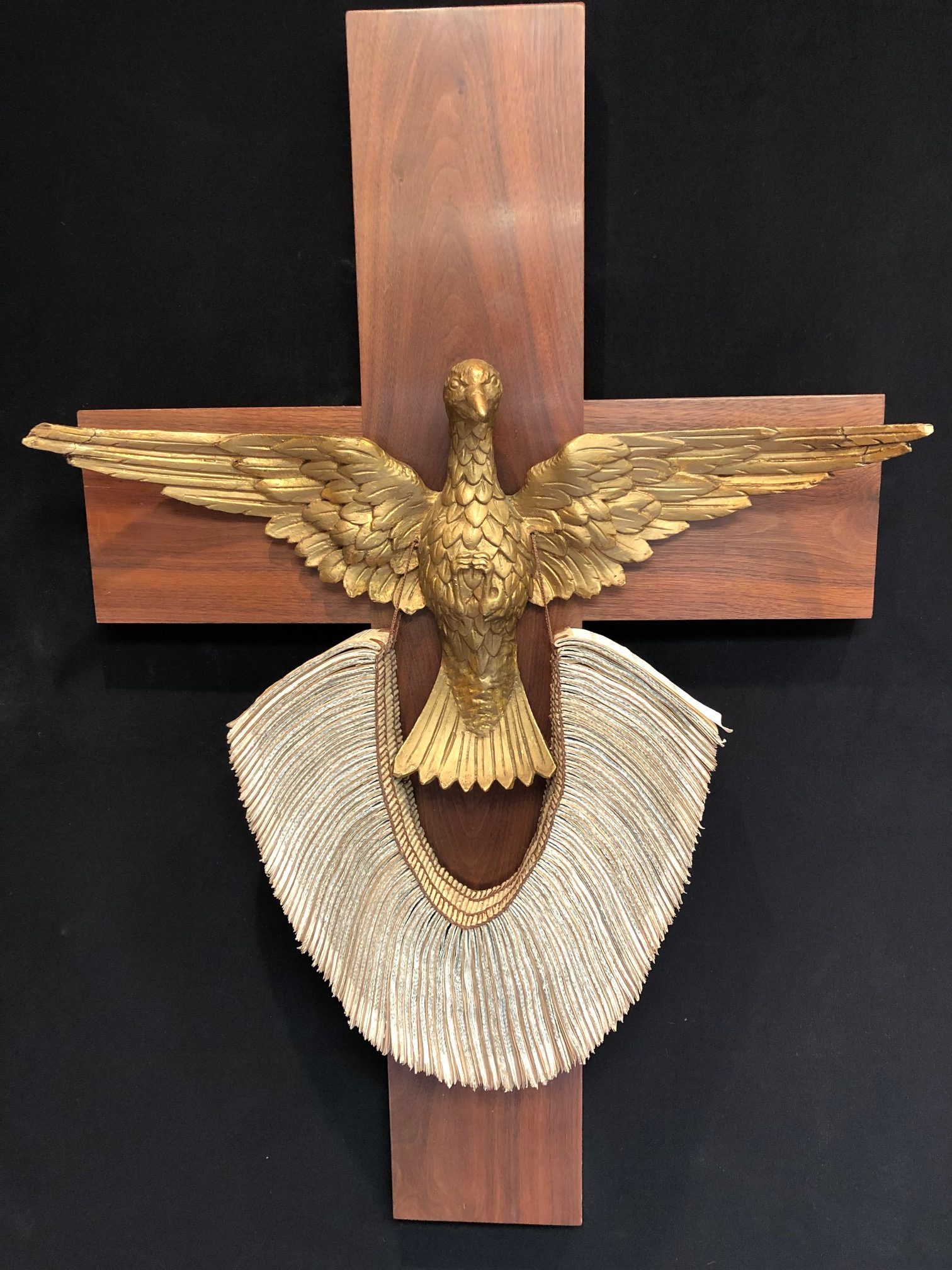 Medium: Handmade Stained and Finished Wood Cross, Gilded Wood Dove, 1800's English Bible, Nepalese Paper, Waxed Linen Thread, Ethiopian Coptic Stitching
Artist Statement: From announcing to Noah the end of the flood to the descending of the dove at Jesus' baptism, the dove has always been a Christian sign and symbol of good news and peace. The dove brought the good news that the flood waters were receding and peace was restored between God and man. The dove at Jesus baptism announced the good news of Jesus' coming as Savior of the world and of ultimate peace and reconciliation with God.
The Gospels of Matthew, Mark, Luke, and John each similarly describe Jesus baptism by John the Baptist. As Jesus emerged from the waters of the Jordan River, the heavens opened and the Holy Spirit landed upon him as a dove, and God the Father's voice spoke from heaven. This miraculous moment shows all three parts of the Christian Trinity (the three unified parts of God) in action: God the Father (the voice speaking from heaven), Jesus the Son (the one rising up out of the water), and the Holy Spirit (the dove). It demonstrates the loving union between the three distinct aspects of God.
38H X 22W X 5D
Price:
Contact Jim to Purchase
More Images