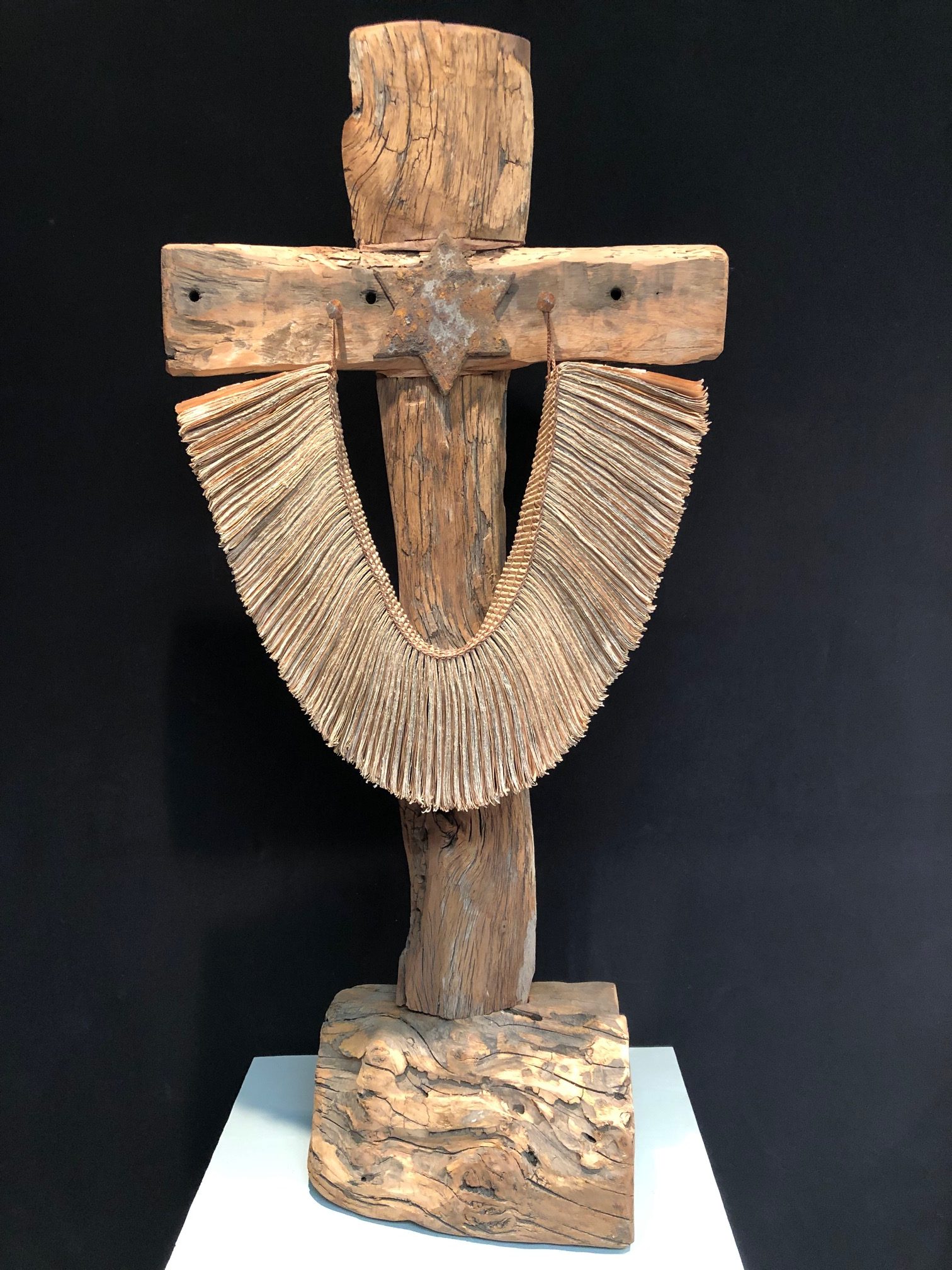 Medium: Vintage Mesquite Wood Cross, Antique Nails, World War II Era Jewish Star of David, 1800's Hebrew Bible, Nepalese Paper, Waxed Linen Thread, Ethiopian Coptic Stitching
Artist Statement: Artist Statement: The handmade rusted Star of David, mounted on a weathered mesquite wood cross, is of early 20th century Jewish origin . The title of the piece, The Son of David, is found 17 times in the Bible as a Messianic title for Jesus. Jesus was seen by his followers as the fulfillment of the prophecy that the Messiah would come from the lineage of King David. Matthew 1 traces Jesus's lineage of David through his father, Joseph, and Luke 3 traces his lineage of David through his mother, Mary.
The Star of David, also known as the Shield of David, is a symbol of Judaism in Jewish communities throughout the world. For some, the two interlocking triangles represent the reciprocal relationship between man and God. For others, the six sided figure symbolizes that God rules over the universe and protects us from all six directions: north, south, east, west, up, and down.
35H X 17W X 4D
Price:
Contact Jim to Purchase
More Images