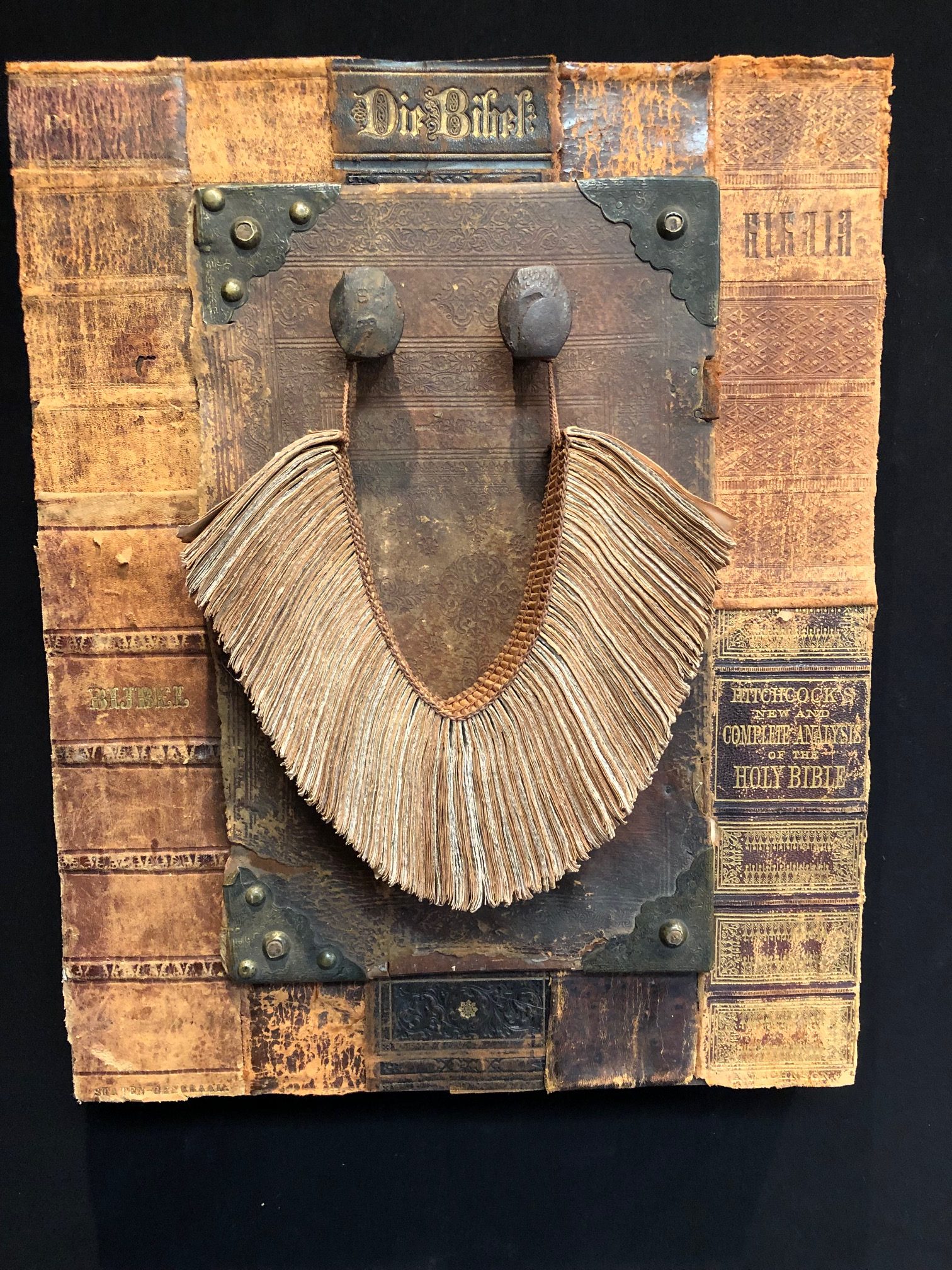 Medium: 17th and 18th Century Bible Covers Mounted on Panel Board, 1824 Latin and Greek New Testament, Vintage Railroad Spikes, Nepalese Paper, Waxed Linen Thread, Ethiopian Coptic Stitching
Artist Statement: This piece uses discarded Bible covers as the background with an antique wood and leather cover from a German Bible as the center piece. Along with the draped Bible, the composition and title illustrates the view that the Bible is the divinely inspired word of God.
Though millions of books have been written through the ages, and many of them have inspired the human heart, for Christians there is only one Book that has been written by divine inspiration, or with divine authority, the Bible. "All scripture is given by inspiration of God, and is profitable for doctrine, for reproof, for correction, for instruction in righteousness (2 Timothy 3:16).
20H X 16W X 4D
Price:
Contact Jim to Purchase
More Images