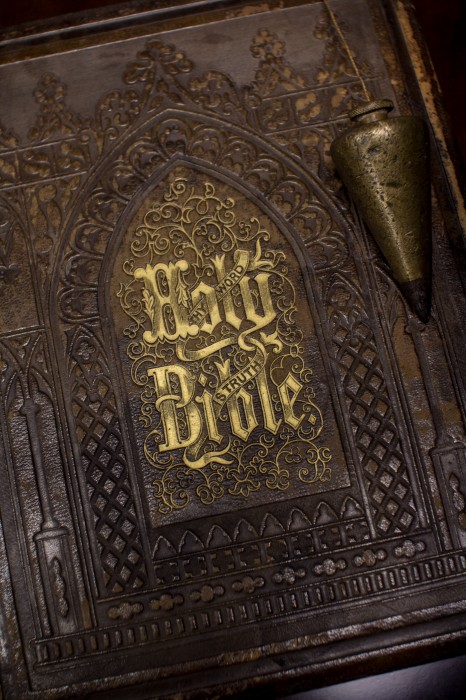 "Failing to plan is planning to fail" is a well known maxim I can relate to.
I don't know about you but in the press of the demands of life and work I am tempted to neglect planning, often to my detriment and the detriment of others.
So, from time to time I need to be encouraged to take the time to plan, to involve God in my planning and to release my plans to Him.
Application: What God's Word Says About Planning
A periodic review of these "planning promises" found in God's word help me keep the right perspective on my personal plans as well as those of my church.
Everything should be done in a fitting and orderly way.  1 Corinthians 14:40
 In his heart a man plans his course, but the Lord determines his steps. Proverbs 16:9
 Plans fail for a lack of counsel, but with many advisers they succeed.  Proverbs 15:22
 Commit to the Lord whatever you do, and your plans will succeed. The Lord works out everything for His own ends – Proverbs 16:3-4
 Where there is no revelation, the people cast off restraint.  Proverbs 29:18
 I tell you the truth, the Son can do nothing by himself; he can do only what he sees his Father doing. John 5:19
 Without consultation, plans are frustrated, but with many counselors they succeed.  Proverbs 15:22
 May He give you the desire of your heart and make all your plans succeed. Psalm 20:4 
 The revelation of God is whole and pulls our lives together.  The signposts of God are clear and point out the right road. The life-maps of God are right, showing the way to joy.  The directions of God are plain and easy on the eyes.  Psalm 19:7-9
 The steps of a good man are ordered by the Lord.  Psalm 37:23
 I will instruct you and teach you in the way you should go; I will counsel you and watch over you.  Psalm 32:8
 When you walk, [God's commands] will guide you; when you sleep, they will watch over you; when you awake, they will speak to you.  Proverbs 6:22
 Trust in the Lord with all of your heart and lean not on your own understanding; in all your ways acknowledge him, and he will make your paths straight.  Proverbs 3:5-6
 Who, then, is the man that fears the Lord?  He will instruct him in the way chosen for him.  Psalm 25:12
 Whether you turn to the right or the left, your ears will hear a voice behind you, saying, 'This is the way; walk in it.' Isaiah 30:21
 His God teaches him order; He instructs him in the right way. He gives wonderful advice; He gives great wisdom.  Isaiah 28:26; 29
 Surely, as I have planned, so it will be, and as I have purposed, so it will stand. Isaiah 14:24
 David concluded, By the Lord's hand on me, He enabled me to understand everything in writing, all the details of the plan. 1 Chronicles 28:19
 For I know the plans I have for you, plans for your welfare, not for disaster, to give you a future and a hope. You will call to Me and come and pray to Me and I will listen to you. You will seek Me and find Me when you search for Me with all your heart. Jeremiah 29:11-13
 Action: What other planning scriptures would you add to this list?
---