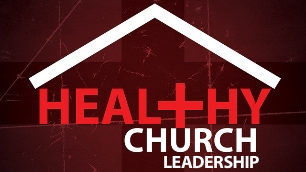 Understandably, the minister's education and training focuses for the most part on developing biblical knowledge and spiritual leadership skills and attributes. Yet, within weeks, if not days, of arriving at their first job in the local church the gospel minister learns they need another set of leadership skills and attributes……those of an organizational leader.
In Acts 6 we see this need was made evident to the disciples in the early and fragile days of the church when they were called upon to referee a food fight between the Grecian and Hebraic Jewish widows. The Twelve immediately learned if they were to focus on their calling and if their church was to be healthy they needed, among others, conflict resolution, delegation, motivation, prioritization, leader selection and development skills and systems.
The disciples knew what ministers often fail to acknowledge, if they didn't practice effective organizational leadership their spiritual leadership would be compromised and the growth and health of the church stunted. Spiritual and organizational leadership are two sides of the same coin. Both are required to lead healthy and growing churches.
Click the links below to assess your own spiritual and organizational church leadership skills and to learn more about how our Church Leadership Coaching and Mentoring Services can develop you as a spiritual and organizational leader.
SPIRITUAL AND ORGANIZATIONAL CHURCH LEADERSHIP HEALTH ASSESSMENT
CHURCH LEADERSHIP COACHING AND MENTORING SERVICES
---
Posted on June 23, 2015
Tags: Church Organizational LeadershipSpiritual Leadership