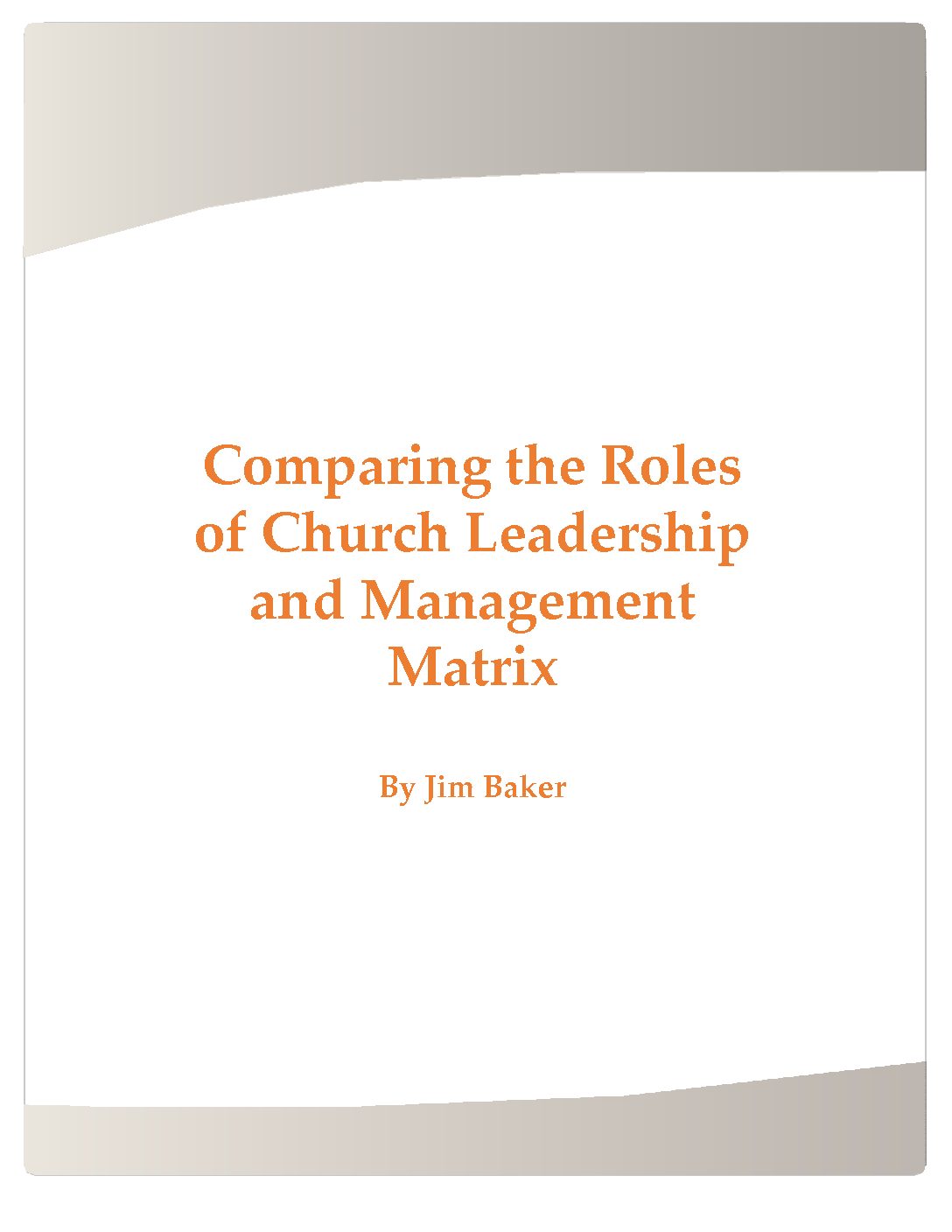 Comparing The Roles Of Church Leadership And Management
Leadership and management must go hand in hand. To be a great manager you must understand what it takes to also be a great leader, and vice versa. In successful churches both leadership and management skills exist at every level of the organization.
The motive of the following descriptions is to clarify the different ways leadership and management express themselves in the local church and help the reader discover his or her natural inclinations.
Download Now